The Original Dumpling Shop
The Original Dumpling Shop is a restaurant that serves the communities in and around the Bronx with authentic Jamaican cuisine. We use fresh ingredients to make incredible Jamaican classics like ackee and saltfish, dumplings, breadfruit, bammy, and a variety of delicious fish dishes prepared in many different ways.
CONTACT US
View Menu
In 1990, two brothers John and Tidemon Douglas, decided to open J&T Community Fish Shop on Bronxwood Ave. Soon, they started to fry fish on a burner stove they had borrowed from a friend. Months later, they began frying dumplings and the customers were so happy they decided to name the store "The Dumpling Shop". Tidemon passed away and John migrated back to Jamaica, while the business was run by his three nephews and brother.
After 23 years on Bronxwood Ave., the shop relocated to E 222nd St. and took on a new life. Now that the partnership is separated the business is in the capable hands of Anthony, Collin, and Errol. Years later, this establishment is still upholding the family dream. The Original Dumpling Shop opened its doors on August 23, 2018. Here we offer a variety of mouth-watering authentic Jamaican dishes. The taste, lower prices and authenticity of our foods will remind you how grandma used to make it. Stop by TODAY for our delicious food or ORDER ONLINE for takeout or pickup!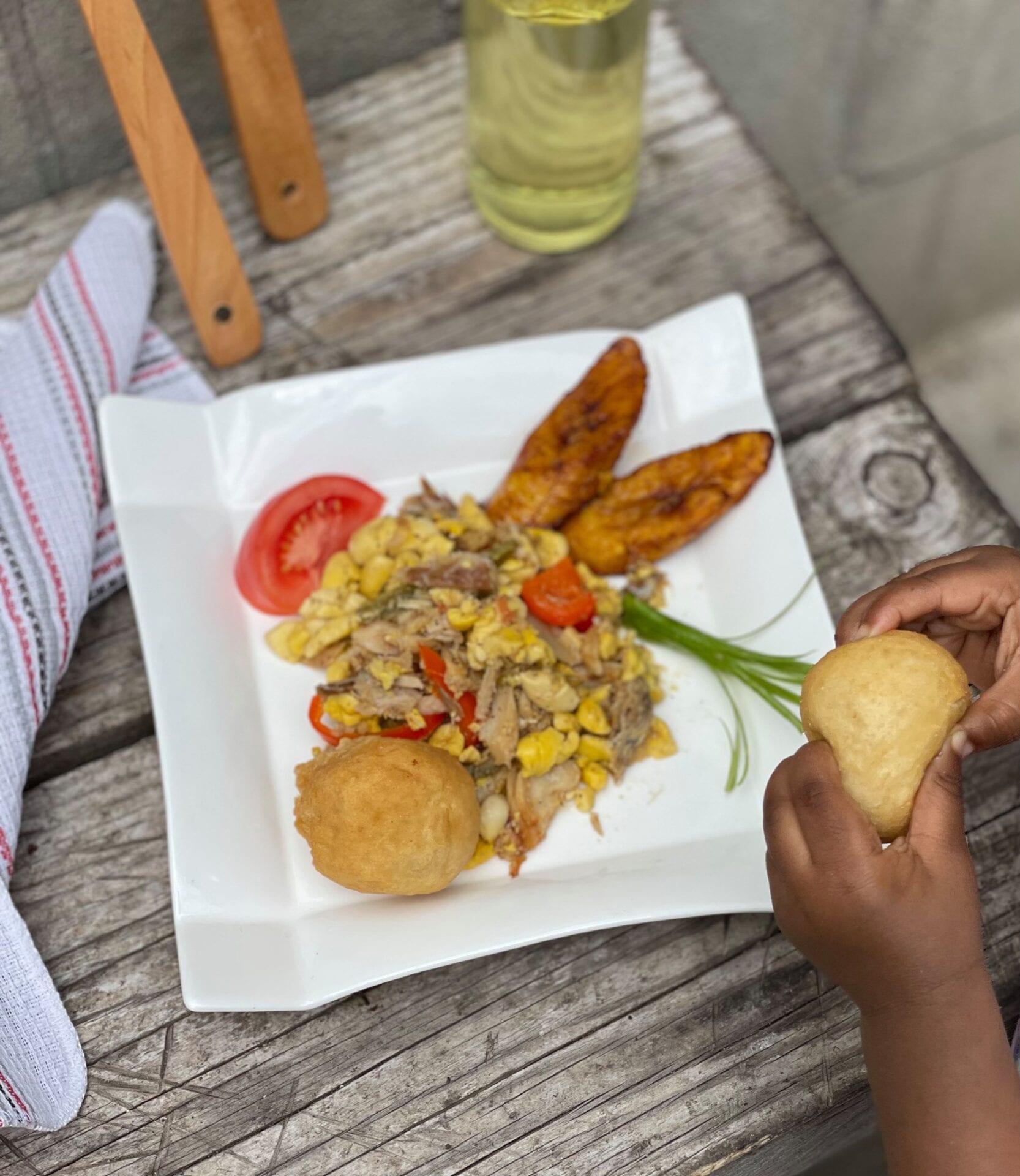 Try our variety of delicious fish combos! Our dishes are made from fresh ingredients and taste like home.
Start your day with our refreshing, traditional Jamaican meals! Take a look at our enticing breakfast menu.
Let our savory stews and sides accompany your meals! We have a wide variety of traditional Jamaican entrees for the perfect meal.
Enjoy our famous dumplings—the dish that started it all! Our variety of fish dishes would be an absolute treat to your taste buds.
Whether it's beef, fish, or chicken soup—we've got it all. Order our soups with sides of your choice!
We make every dish with extra care and love just for you. Browse our menu to find exactly what you're looking for.
Here's what people are saying about our delicious meals!
This location is about a 10 minutes drive without traffic from the Hospital I work . Saturday mornings I pass by there on my way home and get breakfast. Everything is fresh and ready early in the morning. It is delicious .!!
This is authentic Jamaican food. Expect a long wait time for great quality food!! Dumplings were perfectly crispy and a delicious compliment to the callaloo and saltfish I ordered. The hominy corn porridge was just like yaad. 10/10 going back
I had fried parrot fish, with bammy and breadfruit and it was amazing. Tasted like I was right in Jamaica. The onion and pepper sauce was finely chopped. You can see and taste that the chefs spent time on food. Their salt fish cake is a hit!
Authentic, perfectly and traditionally seasoned ?? Jamaican meals with relatively timely service. Impressive to say the least. For those of us who grew up on fried fish ?, this is your home. My husband and I travel far and wide for meals that meet the needs of our Caribbean palate, and good lord, this place is the best. This place is a, MUST, for those in need of a "childhood memory fix.
Food is really good and the rice isn't dry. It tastes AMAZING. I literally get it everyday for lunch. #JERKCHICKENRICE&PEAS
I've lived in New York for 15 years and this is absolutely the best Jamaican food I've ever had. Hot tasty fresh… value for money
Address

3435 Baychester Avenue,
Bronx, NY 10469
US
Email
general@iriecornerdumplingshop.com
Drop Us a Line
Don't be shy. Let us know if you have any questions, queries, or feedback.
Sunday: 6am to 6pm
Monday: CLOSED
Tuesday & Wednesday: 6am to 8pm
Thursday, Friday, Saturday: 6am to 10pm